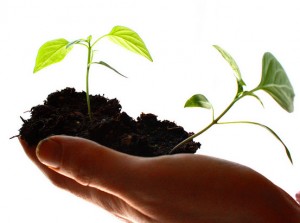 As we approach the end of year, nonprofits are in the process of getting their house in order so that they can take advantage of the surge in fundraising that's about to come. Last year, according to Network for Good, non profits raised slightly more than 30 percent of their entire year's fundraising in December.
One of my clients (which shall remain nameless) has been making improvements throughout the year which will hopefully bear fruit at this critical time of year.
Here are several mistakes of note that needed to be fixed and how we went about doing it.
Sending only one email per month:
Most of us already feel bombarded by emails, but sending only one email per month makes it difficult to stay front of mind. While the organization in question has limited staff resources, they are now sending one email per week on average. One way they were able to do this easily is by sending upcoming event emails which are easy to draft. Prior to this they simply listed all events in their monthly newsletter.
Not linking Back to Website on Social Media:
The organization posted frequently enough and was using great images but they often failed to drive people back to their website. Driving people to your website offers numerous advantages. It increases the chances that someone will feel connected to your cause as they browse your site, they might join your email list, and it allows you to add them to remarketing lists so that you can target them with ads on Facebook and Google Adwords.
Not Using Peer to Peer Fundraising:
One of the most effective ways to raise money is not just by asking for it directly. Even the most committed supporters can only give so much. However, by encouraging them to fundraise on your behalf, you can empower them to do much more. We set the organization up on Crowdrise which is simple to do. Now supporters can ask their friends and family to sponsor them for a goal of their choosing like biking 50 miles or running a marathon all in support of the non profit.
Not Writing A Blog:
Blogs are great not only because they provide an additional way for keeping your supporters updated about your great work but also because they improve your website's search ranking. Google loves content that is current and a blog forces you to do this. Additionally, you can improve search rankings when you write content around keywords that are being searched for in high volume (check out Google's Keyword Tool) and include those terms in things like meta descriptions and the blog title.
If you haven't set aside time to figure out how to take advantage of year-end fundraising now is the time. Use the next few weeks leading up to Thanksgiving to get your house in order. The results will pay off.