Digital Strategy and Advertising
Brett Gerstein
President, Fliptide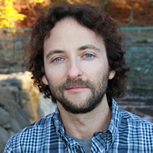 Brett is an experienced digital marketer who helps organizations acquire and retain supporters. Through his marketing strategies he helps nonprofits organically create buzz around an issue and amplify it through digital advertising and analysis. He has worked with top NGOs including American Diabetes Association, AmeriCares, Special Olympics International, The League of Women Voters and many others. He has presented at the Ford Foundation, the Direct Marketing Association of Washington and Salsa Labs. He lives in the Petworth neighborhood of Washington, DC with his wife and daughter.
Areas of focus include:
Online Strategy
Google Adwords
Facebook Advertising
YouTube Advertising
Google Analytics
Social Media
Content Management Systems
Blog and Content Writing
Email Campaigns
Video Production
Enrique Huaiquil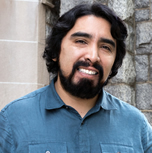 Enrique possesses over 12 years of experience helping organizations and individuals tell their stories through video and photography. Through animation and graphics he is able to break down complex issues so they are easily understood.
He has worked with Bill Gates, Dr. Jill Biden, and former House Leader Nancy Pelosi as well as Telemundo Washington and Al-Jazeera English and countless NGOs.
He is a wizard at all aspects of video production including:
Directing
Video Editing
Audio
Lighting
Motion Graphics
Webcasting
Photography
Graphic Design
Leslie Fredericks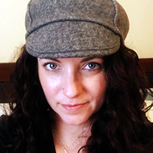 Leslie is a marketing and design professional with more than 12 years experience. Her repertoire contains a diverse skill set that includes graphic design, layout and typography, HTML/CSS, UX/UI, brand development, copywriting, email marketing, search engine advertising, social media strategy, and more. Leslie has worked with high-impact companies including Go Daddy, Bridgestone Tire, and the USA Today Network. She has also worked with independently-owned organizations within the publishing, pharmaceutical engineering, and nonprofit sectors.